General Manager, Mat Vachon will be on-site at
Northern Sports and at Source for Sports for the next 2 weeks.
Northern Sports: Tuesdays – Oct. 21 and 28 – 3-6pm
Source for Sports: Thursdays – Oct. 23 and 30 – 3-7pm
We will be there to help you with your season pass purchase, as well as
answer any questions you may have regarding the upcoming season at Kamiskotia.



Please always be prepared for any cold weather. Cover your face with proper attire
and/ or use creams such as vasoline to help protect from cold conditions.
Kamiskotia Trail Map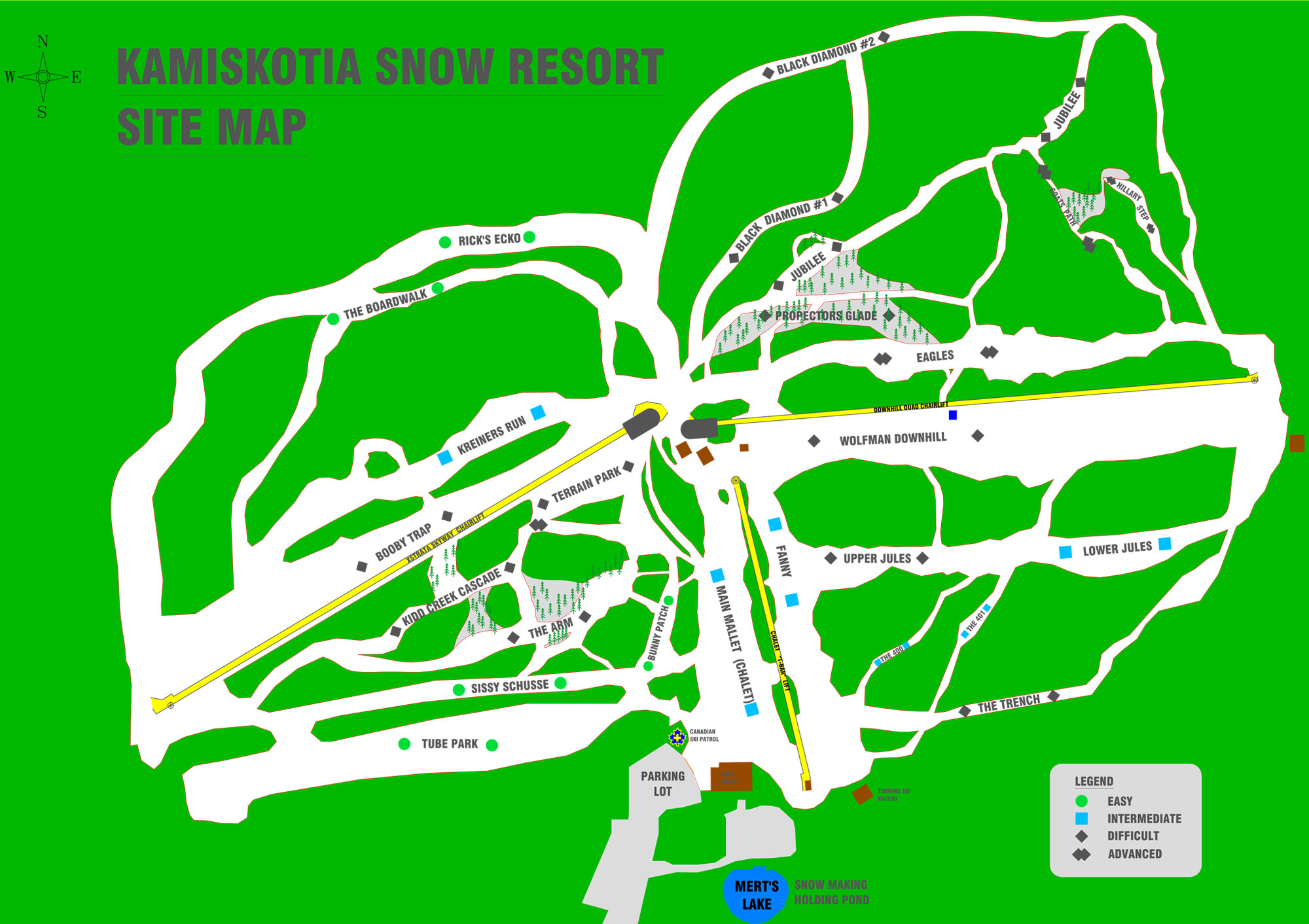 Click to enlarge