Please always be prepared for any cold weather. Cover your face with proper attire
and/ or use creams such as vasoline to help protect from cold conditions.
Your Skiing Experience
Glade skiing, steep skiing, cliffs, plus easy runs for new users…with 17 runs (up to 25 turns long),
2 quad chairs and 1 t-bar lift,and competitively priced lift tickets…who could ask for anything more?
The Venture Centre Tube Park, Freestyle terrain Park, Cross Country and more await you.
Located in Northeastern Ontario… Kamiskotia is developing as a premier winter destination.
Located just 15 km west of Timmins , the "City with the Heart of Gold", serviced by Porter Airlines and Air Canada Jazz,
we are just a 1 hr direct flight from Toronto Island via Porter.
With some of the best skiing in Ontario…why not fly or drive to Timmins and drop in for the weekend.
Lots of local in town accommodations are available.
Kamiskotia Trail Map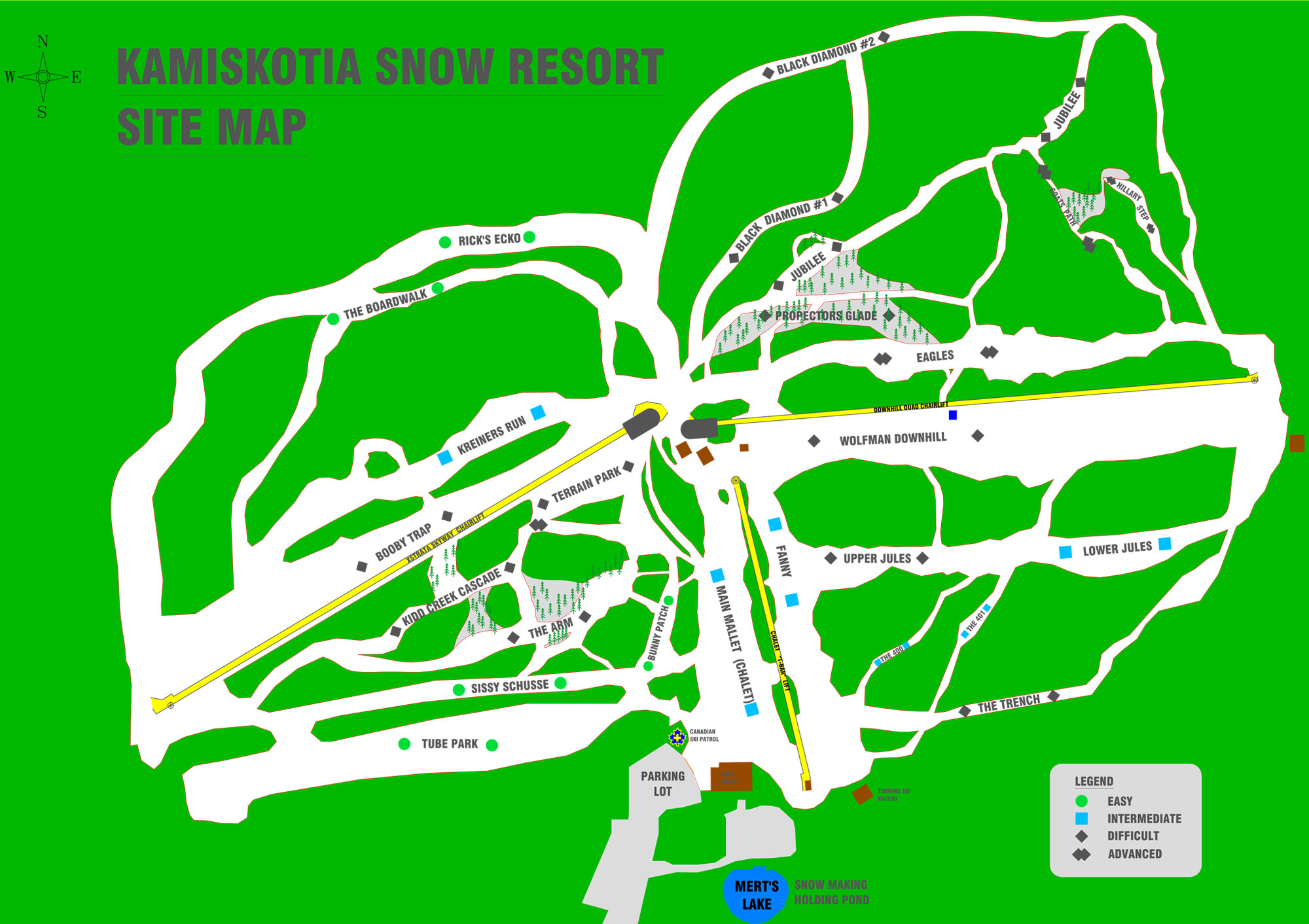 Click to enlarge